Last Updated on: October 28, 2022
INTRODUCTION
VISION
To restore Assam's past glory and achievement of self-reliance and rural prosperity through the adoption of scientific agricultural & allied practices for the production of food grains and other crops thereby raising the quality of life of millions of rural people and thereby contributing to the growth of a vibrant, self-sustaining and surplus economy.
In a nutshell, 'Sustainable agriculture for enough food, employment and wealth' is the vision of the agriculture department of Assam.
MISSION
To strive for enhancing productivity and total volume of quality products through an Integrated approach for Infrastructure Development and Extension Services in the rural areas, Capacity Building of the Community, Institutions, Government Developments / Agencies, FMCs & other Self Help Groups, NGOs, Private Institution, Application of modern technology by up-gradation of research and development activities in the field of agriculture, value addition of agricultural products through marketing support & Agro Processing of Agricultural and Horticultural products, as also by removing any bottleneck for sustainable development.
OBJECTIVE
To attain 2% Annual Growth.
KEY FUNCTION
Formulation and implementation of policies and programs aimed at achieving rapid agricultural growth through optimum utilization of land, water, soil, and plant resources of the State. the farming community through agricultural extension services.

Implementation of beneficiary-oriented schemes for the economic upliftment of the farming community.

Establishing farmer-department coordination in implementing and providing technological know-how to the farming community through agricultural extension services.

Undertaking all possible measures to ensure timely and adequate supply of quality inputs and services such as fertilizers, seeds, pesticides, agricultural implements, etc.

Creating assured irrigation facilities to the farmers through minor irrigation schemes so as to obtain maximum returns from their land.

Popularizing the use of farmer's friendly bio-fertilizers.

Motivating farmers to minimize the use of pesticides and to control the environmental pollution with adoption of Integrated Pest Management.

Motivating farmers for diversification of areas from traditional crops to commercial crops.

Monitoring soil health and testing of nutrient level of soil samples collected from farmers fields across the State.

 Educating farmers on soil and water conservation technologies through implementation of Watershed Projects.

 Undertaking measures to provide agricultural credit, crop insurance and helps the farmers in getting remunerative returns for their produce.

 Implementing calamity (like a flood, drought, etc.) relief programs.

 Conducting surveys for collection and maintenance of a wide range of statistical and economic data relating to agriculture, required for development planning.

 Helping farmers through the use of ICT applications.

 Economic empowerment of women.

 Removal of rural poverty.

 Improvement of nutritional standards and quality of life of the rural people.
OFFICE ADDRESS:
O/o the District Agriculture Officer,
Hojai Sibbari Road, Near Ramthakur Mandir,
P.O: Hojai, P.S: Hojai
Dist.: Hojai (Assam)-782435
Head of Office Name            :  Paragdhar Mahanta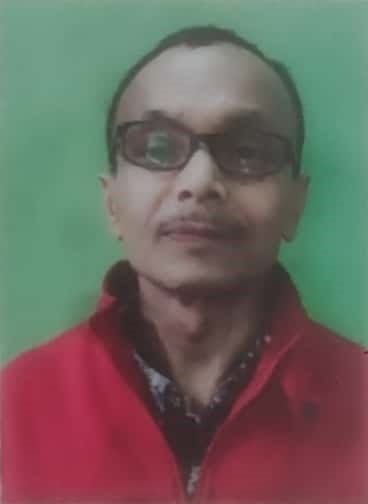 Designation                              :  District Agriculture Officer (i/c), Hojai
Phone No.                                  :   6001898591
ORGANISATION STRUCTURE :
SUB-DIVISIONAL

CIRCLE

ELEKA
CONTACT DETAILS
| Sl No | Name of Employee | Designation | Phone No | Grade |
| --- | --- | --- | --- | --- |
| 1 | Paragdhar Mahanta | i/c DAO | 6001898591 | I |
| 2 | Sandeep Kr. Bhuyan | Sr. ADO (Agro) | 9435146253 | I |
| 3 | Mostakim Hussain | Sr. ADO (PP) | 9864017640 | I |
| 4 | Ngahneithiem Leinthang | ADO | 8638461987 | I |
| 5 | Shahil Aziz Hoque | ADO | 6900909238 | I |
| 6 | Abinash Kolita | ADO | 7002394019 | I |
| 7 | Gyanpradeep Borgohain | ADO | 9435111634 | I |
| 8 | Hunmili Terangpi | ADO | 7002212809 | I |
| 9 | Mirjeng Terang | ADO | 9101185714 | I |
| 10 | Moyurtrishna Rajkhowa | ADO | 9957263969 | I |
| 11 | Pankaj Barman | ADO | 7002358549 | I |
| 12 | Sukanya Gogoi | ADO | 8638758118 | I |
| 13 | Bichitra Konwar | AI | 8638185031 | II |
| 14 | Altaf Hussain Laskar | AAI | 8011527102 | III |
| 15 | June Borua | AAI | 9101797818 | III |
| 16 | Montosh Bhowal | AAI | 7002301099 | III |
| 17 | Pabitra Kr. Brahma | AAI | 9101342718 | III |
| 18 | Pradip Chandra Ghosh | AAI | 9401272466 | III |
| 19 | Prafulla Kumar Baglari | AAI | 9707972775 | III |
| 20 | Rajendra Saikia | AAI | 8811821386 | III |
| 21 | Sarat Dewri | AAI | 8822874171 | III |
| 22 | Kusha Kumar Hazarika | Sr. Asstt. | 7002759512 | III |
| 23 | Md.Abdul Shaheed | Jr. Asstt. | 9854798590 | III |
| 24 | Arup Kumar Bora | AEA | 9435817491 | III |
| 25 | Bipul Chandra Bora | AEA | 9101686186 | III |
| 26 | Eltaf Hussain | AEA | 6000134795 | III |
| 27 | Rajib Kakati | AEA | 9401444030 | III |
| 28 | Ramjan Ali Bhuyan | AEA | 7002018668 | III |
| 29 | Sukumal Jyoti Bora | AEA | 9365506451 | III |
| 30 | Ngamkhothang Thouthang | AEA | 9401314121 | III |
| 31 | Samu Thaosen | AEA | 9957489124 | III |
| 32 | Nurshad Uddin Ahmed | AEA | 9706243238 | III |
| 33 | Sampad Kumar Deb | Peon | 9707786715 | IV |
| 34 | Shyamal Chakraborty | Peon | 9678775926 | IV |
| 35 | Azaher Hussain | Peon | 8638791057 | IV |
| 36 | Hamid Ali | Peon | 9854443371 | IV |
| 37 | Heman Chandra Bora | Peon | 8761015791 | IV |
| 38 | Braja Sing Bordoloi | Peon | 936542169 | IV |
| 39 | Ratul Chandra Bora | Peon | 8011108011 | IV |
| 40 | Romen Singha | Driver | 8876103491 | IV |
LIST OF ONGOING SCHEMES:
| Sl No | Name of Ongoing Schemes |
| --- | --- |
| 1 | Rastriya Krishi Vikash Yojana(RKVY) |
| 2 | Bringing Green Revolution in Eastern India (BGREI) |
| 3 | National Food Security Mission (NFSM) |
| 4 | Horticulture Mission for North Eastern and Himalayan States (HMNEH) |
| 5 | Pradhan Mantri Krishak Samman Nidhi (PM-KISAN) |
| 6 | Pradhan Mantri Fasal Bima Yojana( PMFBY) |
| 7 | Pradhan Mantri Krishi Sinchayee Yojana (PMKSY) |
| 8 | Mukhya Mantri Krishi Sa Sajuli Yojana (MMKSSY) |
| 9 | Chief Minister's Samagra Gramya Unnayan Yojana (CMSGUY) |
| 10 | Kissan Credit Card (KCC) |
| 11 | Rural Infrastructure Development Fund (RIDF) |
PHOTO GALLERY :