Last Updated on: October 28, 2022
OFFICE DETAILS :
OFFICE OF THE EXECUTIVE ENGINEER, PHE,  HOJAI DIVISION, HOJAI
Head of Office Name :  Ramya Jyoti Sarmah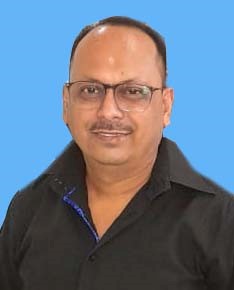 Designation                 :  Executive Engineer (PHE)
Phone No.                   : 9864096670
Divisions/ Subdivisions under PHE:
O/O the EE (PHE) Hojai Division
O/O the AEE (PHE) Hojai Division
O/O the AEE (PHE) Hojai Sub-Division
O/O the AEE (PHE)Lumding Sub-Division
ORGANISATION STRUCTURE :
Works/ Services under the office :
Public Health Engineering Department mainly focuses on 2 (two) parameters. Firstly it emphasis on providing safe and adequate drinking water to every household and Secondly it emphasis on cleanness and open defecation free area. 
For achieving the first area, PHED is focusing on Jal Jeevan Mission.
JJM
Jal Jeevan Mission, is envisioned to provide safe and adequate drinking water through individual household tap connections by 2024 to all households in rural India. The programme will also implement source sustainability measures as mandatory elements, such as recharge and reuse through grey water management, water conservation, rain water harvesting. The Jal Jeevan Mission is based on a community approach to water and includes extensive Information, Education and communication as a key component of the mission. JJM looks to create a janandolan for water, thereby making it everyone's priority. Some Key functions of Jal Jeevan Mission is stated below -
1.      In-village water supply (PWS) infrastructure for tap water connection to every household.
2.      Reliable drinking water source development/ augmentation of existing sources.
3.      Transfer of water (multi-village scheme; where quantity & quality issues are there in the local water sources).
4.      Technological intervention for treatment to make water potable (where water quality is an issue, but quantity is sufficient).
5.      Retrofitting of completed and ongoing piped water supply schemes to provide FHTC and raise the service level.
6.      Grey water management.
7.      Capacity building of various stakeholders and support activities to facilitate the implementation.
For achieving the second area PHED is focusing on Swachha Bharat Mission (Gramin).
SBM (G)
Swachh Bharat Mission(Gramin) is a country wide campaign initiated by Government of India in 2014 to eliminate open defecation & improve SLWM. Under the nationwide mission, Hojai District Water & Sanitation Committee(DWSC) constructed 54,400  no.s of toilets so far & declared Hojai Dist. as Open Defecation Free(ODF) district as per Baseline Survey (BLS-12) in 2nd Oct, 2018. Also, Hojai DWSC converted 191 no.s of dysfunctional toilet into functional throughout the district. Then, Hojai DWSC constructed 3219 no.s of Left Out of Baseline(LOB) toilets in 2019-20 and 11,693 no.s of No One Left Behind(NOLB) toilets in 2021-22. Also, Hojai DWSC constructed 9 no.s of School Sanitary Blocks(SSB)(Boys-6, Girls-3) throughout the dist. in 2020-21.
The 2nd Phase of the mission is being implemented between 2010-21 & 2014-25which aims to sustain the ODF status & improve the management of  Solid & Liquid Waste.Under this mission, Hojai DWSC already constructed 4021 no.s of Newly Grown toilets & 4461 no,s of construction is ongoing throughout the dist. Also, Hojai DWSC constructed 257 no.s of Community Managed Sanitary Complex(CMSC) in each villages throughout the dist.  convergence with the P&RD Department. Also, one major component of SBM-G Ph-II Solid Liquid Waste Management (SLWM) , Hojai DWSC already distributed 5 no.s of Battery e-Ricksaws for carrying Garbage to 5 GPs & 134 no.s of Pedal Tricycle to all 67 GPs under Hojai Dist. for proper implementation of SLWM at GP & Village Level. Also, for Liquid Waste Management, Hojai DWSC constructed 20 no.s of Community Soak Pits throughout the  dist. In 2022-23, Hojai DWSC also targeting 5 Plastic Waste Management Unit (PWMU) at Block Level & 1 GOBAR-DHAN scheme in Dist. Level.
Also, Swachh Bharat Mission (Gramin) is not about constructing toilets alone but aims at behavior change of the masses to adopt better sanitation practices. Therefore, information, education and communication (IEC) strategies, planning and their effective implementation is the key to the success of Swachh Bharat. Thus, IEC activities are not to be treated as 'stand-alone' activity as a 'component' of SBM-G, but the SBM-G is largely about effective IEC to nudge communities into adopting safe and sustainable sanitation practices.
The projects and programmes undertaken by DWSC Hojai for implementation of SBM(G) guidelines are mentioned below –
1.      Awareness Programmes, Focus Group Discussion & Meetings-  Various village level awareness meetings conducted to raise awareness on safe sanitation practices, water sanitation & hygiene(WASH), personal hygiene, solid liquid waste management(SLWM). Through this cluster meeting the real objective of SBM (G) is spread and community realize the importance of sustainable sanitation, effective clean environment , proper usage of sanitary toilets.
2.      Interpersonal Communication(IPC)- SBM(G)'s foot soldiers our swachhagrahis are dedicated insider facilitating IPC to the grassroot level. IPC material such as leaflets, pamphlets, posters etc. carrying IEC messages distributed in an entire village.
3.      Convergence & Capacity Building - Behaviour Change can be affected through proper knowledge of all stakeholders across District, Block & Village/GP level. Convergence programme organised with P & RD Department, Social Welfare department, NHM, SSA etc  to disseminate the messages & information about a healthy society .Training workshops & orientation are  effective in this regard.
4.      Wall Writing/Painting- Once the community has been triggered through Community Approaches to Sanitation, wall writing and paintings can be effective tools of reinforcing the message of ODF constantly. SBM(G) Hojai took up many wall writings & paintings on FSM(Faecal Sludge Management), hand washing, Solid liquid waste management in public places & offices etc.
5.      Hoardings and banners: Outdoor publicity creates a buzz around Swachh Bharat Mission implementation underway in the district, can be used to celebrate milestones, and to keep the spirit of Swachhta alive in the populace as well as officials.Many such banners & hoardings are displayed  throughout the district.
6.      Swachhta Rath: These are mobile exhibition vans developed per district and acts like a  travelling exhibition. They would contain all information about sanitation practices, toilet technology, printed, digital and audio visual communication material to impress upon the urgent need for behavior change w.r.t sanitation and hygiene. Programmes like Swachhta Hi Seva, Swachh Survekshan Grameen were carried out through this rath.
7.      Mass media/Print Media – Many programmes telecasted  through local social media pages networks. Projects on convergence & programmes like Gandagi Mukt Bharat were broadcasted in news channels & newspaper.
8.      Other Relevant Activities -  Partnership with other line departments, programmes on exposure visits at panchayat level to promote exchange of ideas and knowledge & Use of Interactive tools like competitions among schools on cleanliness based programmes, awarding the best swachhagrahis to boost their spirit and maintain the effective work.
 

Scheme/ Project implemented :
 

JJM :
    As of now, there are 126 Retrofitting Schemes under JJM, Hojai, both Single Village Schemes (SVS) and Multi Village Schemes (MVS). Moreover, there are 15 New Schemes under JJM, Hojai.

     We are targeting to provide tap connections to 1,50,789households in Hojai District

.

     We are also targeting to provide tap connections to 1062 schools and 1755 AWCs in Hojai District

.
SBM (G) :
 

    Construction of IHHL

     Construction of CMSC

    Implementation of SLWM : Distribution of Battery E-Rickshaw & Pedal Tricycle for Collection of Garbage.

     Construction of Community Soak pit under Liquid Waste Management.

    

Construction of Plastic Waste Management Unit at Block Level

    

Construction of

GOBAR-DHAN

Plant at District level

 
How to avail the scheme :
JJM :
Under Har Ghar Jal,  every rural household is entitled to Safe drinking water.
SBM (G) :
Under SBM (G) every APL & BPL families having no sanitary toilet is entitle to IHHL.
CONTACT DETAILS
| SL No | Name of  Employee | Designation | Phone No. | Grade |
| --- | --- | --- | --- | --- |
| 1 | Ramya Jyoti  Sarma | Executive Engineer (PHE) | 9864096670 | I |
| 2 | Bashanta Kr  Nath | Assistant Executive Engineer (Phe)(T.C) | 7002137558 | I |
| 3 | Bikash  Kalita | Assistant Executive Engineer | 9854080486 | I |
| 4 | Rituparna Phukan | Assistant Executive Engineer | 8486895971 | I |
| 5 | Kunja Babu  Singha | Deputy Accounts Officer | 8638094343 | II |
| 6 | Kasosul  Haque | Deputy Accounts Officer |   | II |
| 7 | Sayanika  Bora | Asstt. Engineer | 9101290109 | I |
| 8 | Shri Navajeet  Lekharu | Asstt. Engineer | 9706356975 | I |
| 9 | Sri Koustabh Bora | Asstt. Engineer |   | I |
| 10 | Rajyoti Bharali | T.O. (SBM-G) | 8876387108 |   |
| 11 | Swastic Shanta Saikia | T.O. (SBM-G) | 9365529987 |   |
| 12 | Milan Borthakur | District Co-ordinator | 9678272950 |   |
| 13 | Debasish Mojumder | T.O. –I (JJM) | 8486549242 |   |
| 14 | Solma Laskar | T.O. –I (JJM) | 8011490177 |   |
| 15 | Miss Prantana Boiragi | T.O. –I (JJM) |   |   |
| 16 | Suman Kalita | T.O. –I (JJM) | 7002340703 |   |
| 17 | Miss Daimanti Das | T.O. –I (JJM) |   |   |
| 18 | Jamal Uddin  Laskar | Junior Engineer | 7002100812 | II |
| 19 | Tarun Kumar  Singha | Junior Engineer | 8638374772 | II |
| 20 | Dipak Chandra  Nath | Junior Engineer | 9401365542 | II |
| 21 | Deep  Basumatary | Junior Engineer | 7002145807 | II |
| 22 | Gayatri  Phukan | Junior Engineer | 7002209249 | II |
| 23 | Sri Satyaprasad Nath | Junior Engineer |   | II |
| 24 | Mrs. Marsina Thousen | Junior Engineer |   | II |
| 25 | Miss Arundhuti Devi | Junior Engineer |   | II |
| 26 | Miss Toiyaba Begum | Junior Engineer |   | II |
| 27 | Md. Mehbub Subhan Laskar | T.O-II (JJM) |   |   |
| 28 | Sri Manik Das | DFMS (SBM-G) | 9508736932 |   |
| 29 | Mrs Aksha Rahman | IEC Consultant  (SBM-G) | 9957585170 |   |
| 30 | Madan Chandra  Brahma | Head Assistant | 6003525481 | II |
| 31 | Dilip Kumar  Bhuyan | Upper Division Assistant |   | II |
| 32 | Haragobinda  Kalita | Upper Division Assistant |   | II |
| 33 | Sikha  Acharjee | Upper Division Assistant |   | II |
| 34 | Debashis Dutta  Mazumder | Lower Division Assistant |   | III |
| 35 | Dilip Kumar  Nath | Lower Division Assistant |   | III |
| 36 | Jatindra  Das | Lower Division Assistant |   | III |
| 37 | Aditya  Thousen | Lower Division Assistant |   | III |
| 38 | Nilakhi  Roy | Lower Division Assistant |   | III |
| 39 | Bipul Ch.  Das | Section Assistant |   | III |
| 40 | Chandan  Borah | Section Assistant |   | III |
| 41 | Hema Kanta  Nath | Section Assistant |   | III |
| 42 | Naren  Borah | Section Assistant |   | III |
| 43 | Ratna Kanta  Nath | Section Assistant |   | III |
| 44 | Bhabendra Nath  Das | Section Assistant |   | III |
| 45 | Chaina  Dutta | Section Assistant |   | III |
| 46 | Chandra Probha  Bora | Section Assistant |   | III |
| 47 | Sreebas Nath  Mazumdar | Section Assistant |   | III |
| 48 | Swapan  Chakrabarty | Store Keeper |   | III |
| 49 | Surajit Chakraborty | Asstt. Chemist | 8876722212 |   |
| 50 | Prasenjit Bhowmik | Asstt. Chemist | 9678110841 |   |
| 51 | Sunny Das | Laboratory Asstt. | 9706744058 |   |
| 52 | Pritam Kr. Batsa | Laboratory Asstt. | 8638343133 |   |
| 53 | Narendra Prasad | Data Entry Operator | 9864967071 |   |
| 54 | Anima  Saikia | DUFTRY |   |   |
| 55 | Atul Ch.  Borah | Pump Operator |   | IV |
| 56 | Bhaben  Borah | Pump Operator |   | IV |
| 57 | Domar Kr.  Chetri | Pump Operator |   | IV |
| 58 | Jalal Uddin  Laskar | Pump Operator |   | IV |
| 59 | Jamal Uddin  Laskar | Pump Operator |   | IV |
| 60 | Jatin Ch.  Bhuyan | Pump Operator |   | IV |
| 61 | Rakhal  Shill | Pump Operator |   | IV |
| 62 | Rama Kanta  Kalita | Pump Operator |   | IV |
| 63 | Sashi Kanta  Das | Pump Operator |   | IV |
| 64 | Sibendra  Sarmah | Pump Operator |   | IV |
| 65 | Siraj Uddin  Ahmed | Pump Operator |   | IV |
| 66 | Tilen Ch.  Borah | Pump Operator |   | IV |
| 67 | Abdul  Gafur | Khalasi |   | IV |
| 68 | Abdul  Hamid | Khalasi |   | IV |
| 69 | Abdul  Malik | Khalasi |   | IV |
| 70 | Abdul  Mazid | Khalasi |   | IV |
| 71 | Abdul  Rahman | Khalasi |   | IV |
| 72 | Abdul  Rouf | Khalasi |   | IV |
| 73 | Abdul Halim  Ahmed | Khalasi |   | IV |
| 74 | Abdus  Salam | Khalasi |   | IV |
| 75 | Ainuddin  Borbhuyan | Khalasi |   | IV |
| 76 | Ajit  Nath | Khalasi |   | IV |
| 77 | Akkash  Ali | Khalasi |   | IV |
| 78 | Alauddin  Borbhuyan | Khalasi |   | IV |
| 79 | Amal  Dey | Khalasi |   | IV |
| 80 | Amal  Majumder | Khalasi |   | IV |
| 81 | Amulya Kr.  Nath | Khalasi |   | IV |
| 82 | Ananta  Nath | Khalasi |   | IV |
| 83 | Anil Ch.  Nath | Khalasi |   | IV |
| 84 | Ansarul  Haque | Khalasi |   | IV |
| 85 | Arun  Sarkar | Khalasi |   | IV |
| 86 | Arun Ch.  Das | Khalasi |   | IV |
| 87 | Aton  Kemprai | Khalasi |   | IV |
| 88 | Atul  Das | Khalasi |   | IV |
| 89 | Atul  Hazarika | Khalasi |   | IV |
| 90 | Atul  Sarmah | Khalasi |   | IV |
| 91 | Aziullah  Ahmed | Khalasi |   | IV |
| 92 | Babul  Nag | Khalasi |   | IV |
| 93 | Babul Chandra  Shill | Khalasi |   | IV |
| 94 | Basanta  Saloi | Khalasi |   | IV |
| 95 | Basir  Ahmed | Khalasi |   | IV |
| 96 | Basir  Uddin | Khalasi |   | IV |
| 97 | Basona  Singha | Khalasi |   | IV |
| 98 | Benudhar  Saikia | Khalasi |   | IV |
| 99 | Bharati  Basumatari | Khalasi |   | IV |
| 100 | Bhaskar  Baruah | Khalasi |   | IV |
| 101 | Bhuban Ch.  Kalita | Khalasi |   | IV |
| 102 | Bhusan Kumar  Sahu | Khalasi |   | IV |
| 103 | Bidhan Ch.  Nath | Khalasi |   | IV |
| 104 | Bidhu Bhusan  Ghosh | Khalasi |   | IV |
| 105 | Bijan  Majumder | Khalasi |   | IV |
| 106 | Bijan Kanti  Das | Khalasi |   | IV |
| 107 | Bijoy  Prasad | Khalasi |   | IV |
| 108 | Bijoy  Rabidas | Khalasi |   | IV |
| 109 | Bimal  Ghosh | Khalasi |   | IV |
| 110 | Binod  Nag | Khalasi |   | IV |
| 111 | Binoy  Dey | Khalasi |   | IV |
| 112 | Biswajit  Bhowmick | Khalasi |   | IV |
| 113 | Bitumoni  Borah | Khalasi |   | IV |
| 114 | Bupti  Borah | Khalasi |   | IV |
| 115 | Chabin  Roy | Khalasi |   | IV |
| 116 | Chandradhar  Borah | Khalasi |   | IV |
| 117 | Charan Singh  Gour | Khalasi |   | IV |
| 118 | Deep Chand  Balmikee | Khalasi |   | IV |
| 119 | Dhrubajyoti  Hazarika | Khalasi |   | IV |
| 120 | Dilip  Deka | Khalasi |   | IV |
| 121 | Dilip Ch.  Das | Khalasi |   | IV |
| 122 | Dilip Kr.  Mazumdar | Khalasi |   | IV |
| 123 | Dilip Kr.  Sharma | Khalasi |   | IV |
| 124 | Dilip Kumar  Das | Khalasi |   | IV |
| 125 | Dinesh Ch.  Kalita | Khalasi |   | IV |
| 126 | Dipak Ch.  Borah | Khalasi |   | IV |
| 127 | Dipen  Talukdar | Khalasi |   | IV |
| 128 | Dipumani  Kakati | Khalasi |   | IV |
| 129 | Dulal Ch.  Das | Khalasi |   | IV |
| 130 | Dulu Ranjan  Samaddar | Khalasi |   | IV |
| 131 | Faizur  Rahman | Khalasi |   | IV |
| 132 | Gajen Chandra  Saikia | Khalasi |   | IV |
| 133 | Ganesh  Nath | Khalasi |   | IV |
| 134 | Gias Uddin  Laskar | Khalasi |   | IV |
| 135 | Gobinda  Dey | Khalasi |   | IV |
| 136 | Gohin  Swargiary | Khalasi |   | IV |
| 137 | Golap  Baishya | Khalasi |   | IV |
| 138 | Golap  Bora | Khalasi |   | IV |
| 139 | Gulentaz  Ali | Khalasi |   | IV |
| 140 | Haren  Borah | Khalasi |   | IV |
| 141 | Hasan Raja  Laskar | Khalasi |   | IV |
| 142 | Hifzur Rahman  Chowdhury | Khalasi |   | IV |
| 143 | Hiramoni  Singha | Khalasi |   | IV |
| 144 | Hiteswar  Das | Khalasi |   | IV |
| 145 | Indrajit Ch.  Roy | Khalasi |   | IV |
| 146 | Jadav  Bhandari | Khalasi |   | IV |
| 147 | Jagadish  Ranghang | Khalasi |   | IV |
| 148 | Jagamohan  Borah | Khalasi |   | IV |
| 149 | Jamil Ahmed  Barbhuyan | Khalasi |   | IV |
| 150 | Jatin Ch.  Nath | Khalasi |   | IV |
| 151 | Jiban  Baruah | Khalasi |   | IV |
| 152 | Jiban  Bora | Khalasi |   | IV |
| 153 | Jiban  Choudhury | Khalasi |   | IV |
| 154 | Jiban  Dwarah | Khalasi |   | IV |
| 155 | Jiban Chandra  Hazarika | Khalasi |   | IV |
| 156 | Jogeswar  Kalita | Khalasi |   | IV |
| 157 | Jotin Ch.  Bora | Khalasi |   | IV |
| 158 | Joydev  Borkotoki | Khalasi |   | IV |
| 159 | Jugal  Das | Khalasi |   | IV |
| 160 | Kamal Singh  Ranghang | Khalasi |   | IV |
| 161 | Keshab  Das | Khalasi |   | IV |
| 162 | Khairuz  Zaman | Khalasi |   | IV |
| 163 | Khiteswar  Das | Khalasi |   | IV |
| 164 | Krishna  Bhandari | Khalasi |   | IV |
| 165 | Krishna  Laskar | Khalasi |   | IV |
| 166 | Krishna Kumar  Das | Khalasi |   | IV |
| 167 | Kumud  Sarmah | Khalasi |   | IV |
| 168 | Kumud Ch.  Saikia | Khalasi |   | IV |
| 169 | Kushal Kumar  Nath | Khalasi |   | IV |
| 170 | Kushram  Bordoloi | Khalasi |   | IV |
| 171 | Lachit  Bhuyan | Khalasi |   | IV |
| 172 | Lalbachan  Chouhan | Khalasi |   | IV |
| 173 | Lohit  Nath | Khalasi |   | IV |
| 174 | Lokeswar  Nath | Khalasi |   | IV |
| 175 | Madhusudhan  Goswami | Khalasi |   | IV |
| 176 | Mahesh  Borah | Khalasi |   | IV |
| 177 | Mahmud  Hussain | Khalasi |   | IV |
| 178 | Manik  Bhowmick | Khalasi |   | IV |
| 179 | Manoj Kumar  Nath | Khalasi |   | IV |
| 180 | Mantu  Borah | Khalasi |   | IV |
| 181 | Mohan Ch.  Tamuli | Khalasi |   | IV |
| 182 | Mohi Kanta  Nath | Khalasi |   | IV |
| 183 | Mohsin  Ali | Khalasi |   | IV |
| 184 | Moinul Hoque  Talukder | Khalasi |   | IV |
| 185 | Motilal  Pashi | Khalasi |   | IV |
| 186 | Mukhyada Tamuli  Phukan | Khalasi |   | IV |
| 187 | Mukuta  Bordoloi | Khalasi |   | IV |
| 188 | Nabajit  Pujari | Khalasi |   | IV |
| 189 | Najim Uddin  Ahmed | Khalasi |   | IV |
| 190 | Narayan  Shill | Khalasi |   | IV |
| 191 | Narendra  Kalita | Khalasi |   | IV |
| 192 | Nila Kanta  Hazarika | Khalasi |   | IV |
| 193 | Nitai  Paul | Khalasi |   | IV |
| 194 | Nripen  Konwar | Khalasi |   | IV |
| 195 | Nurul  Amin | Khalasi |   | IV |
| 196 | Pabitra Kumar  Das | Khalasi |   | IV |
| 197 | Padma Kanta  Borah | Khalasi |   | IV |
| 198 | Parimal  Nath | Khalasi |   | IV |
| 199 | Partha  Chowdhury | Khalasi |   | IV |
| 200 | Prabin  Saikia | Khalasi |   | IV |
| 201 | Pradip  Barman | Khalasi |   | IV |
| 202 | Pradip  Borah | Khalasi |   | IV |
| 203 | Pradip  Hazarika | Khalasi |   | IV |
| 204 | Pradip  Malakar | Khalasi |   | IV |
| 205 | Pradip  Sharma | Khalasi |   | IV |
| 206 | Pranjal Kr.  Borah | Khalasi |   | IV |
| 207 | Prasanga  Talukdar | Khalasi |   | IV |
| 208 | Prasanna  Barman | Khalasi |   | IV |
| 209 | Prasanta  Chowdhury | Khalasi |   | IV |
| 210 | Prasanta  Koch | Khalasi |   | IV |
| 211 | Probhat Chandra  Kurmi | Khalasi |   | IV |
| 212 | Pulok  Lodh | Khalasi |   | IV |
| 213 | Rabin Chandra  Kalita | Khalasi |   | IV |
| 214 | Rabindra Nath  Thakur | Khalasi |   | IV |
| 215 | Rafikul  Islam | Khalasi |   | IV |
| 216 | Rafiqul Haque  Khan | Khalasi |   | IV |
| 217 | Rajendra  Singh | Khalasi |   | IV |
| 218 | Rajib  Sarmah | Khalasi |   | IV |
| 219 | Raju  Dutta | Khalasi |   | IV |
| 220 | Ramesh Ch.  Nath | Khalasi |   | IV |
| 221 | Rana  Bora | Khalasi |   | IV |
| 222 | Ranjan  Koch | Khalasi |   | IV |
| 223 | Ranjit  Das | Khalasi |   | IV |
| 224 | Ranjit  Roy | Khalasi |   | IV |
| 225 | Ranjit Kumar  Borah | Khalasi |   | IV |
| 226 | Rash Bihari  Roy | Khalasi |   | IV |
| 227 | Ratul  Bordoloi | Khalasi |   | IV |
| 228 | Riju  Bezbaruah | Khalasi |   | IV |
| 229 | Ripen  Borah | Khalasi |   | IV |
| 230 | Rohit Ch.  Sarmah | Khalasi |   | IV |
| 231 | Sachindra  Saikia | Khalasi |   | IV |
| 232 | Sadananda  Deka | Khalasi |   | IV |
| 233 | Safiqul  Islam | Khalasi |   | IV |
| 234 | Safiqur Rahman  Borbhuyan | Khalasi |   | IV |
| 235 | Sagar  Bhuyan | Khalasi |   | IV |
| 236 | Samir  Ali | Khalasi |   | IV |
| 237 | Samiron  Bora | Khalasi |   | IV |
| 238 | Sankar  Choudhury | Khalasi |   | IV |
| 239 | Sankar Dev  Sharmah | Khalasi |   | IV |
| 240 | Sarafat Ali  Borbhuyan | Khalasi |   | IV |
| 241 | Sarat  Laskar | Khalasi |   | IV |
| 242 | Sarat  Sarmah | Khalasi |   | IV |
| 243 | Sarat Kr.  Neog | Khalasi |   | IV |
| 244 | Sarbari  Chakrabarty | Khalasi |   | IV |
| 245 | Setanga  Debnath | Khalasi |   | IV |
| 246 | Shyamal  Bhattacharjee | Khalasi |   | IV |
| 247 | Someswar  Borah | Khalasi |   | IV |
| 248 | Sonaram  Medhi | Khalasi |   | IV |
| 249 | Sonit Kumar  Nath | Khalasi |   | IV |
| 250 | Subimal  Sen | Khalasi |   | IV |
| 251 | Suchendra  Baruah | Khalasi |   | IV |
| 252 | Sudip Kr.  Dey | Khalasi |   | IV |
| 253 | Sukdev  Borah | Khalasi |   | IV |
| 254 | Suramani  Sarmah | Khalasi |   | IV |
| 255 | Suren  Bonia | Khalasi |   | IV |
| 256 | Surman  Ali | Khalasi |   | IV |
| 257 | Suven Ch.  Borah | Khalasi |   | IV |
| 258 | Taj Uddin  Talukdar | Khalasi |   | IV |
| 259 | Tarit  Bhattacharjee | Khalasi |   | IV |
| 260 | Tulshi  Gogoi | Khalasi |   | IV |
| 261 | Tulshi  Harizon | Khalasi |   | IV |
| 262 | Turfan  Ali | Khalasi |   | IV |
| 263 | Uttam Kumar  Bhuyan | Khalasi |   | IV |
| 264 | Uttam Kumar  Malakar | Khalasi |   | IV |
| 265 | Bipul Ch.  Nath | Peon |   | IV |
| 266 | Rama Kanta  Das | Peon |   | IV |
| 267 | Rupam  Borah | Peon |   | IV |
| 268 | Surajit  Kharikap | Peon |   | IV |
| 269 | Holiram Nath  Bordoloi | Chowkidar |   | IV |
| 270 | Amit  Thousen | Chowkidar |   | IV |
| 271 | Malati  Devi | Chowkidar |   | IV |